PCNSW Concours
Clontarf Beach, NSW 2009
Paul Muras - Concours 928S'
Paul attended this year's Porsche Club of New South Wales, Concours d'Elegance with both his silver GTS and red S4. The event was covered by JUST CARS Magazine, reporter, Sam Smith and stills photographer, Jodi Dismorr. Reproduced with kind permission of


Over 60 Porsches turned up to Sydney's Clontarf Reserve on October 18th for the 2009 Porsche Club New South Wales Concours d'Elegance.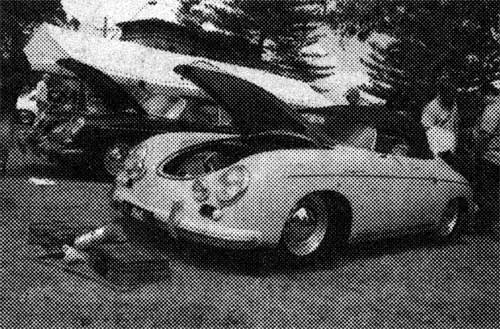 Most types were covered, with 2009 being a special year as it marked the 100th anniversary of the birth of Ferry Porsche, son of Ferdinand. One of the earlier cars that Ferry helped his father develop was the 'Pre-A' 356 Speedster, a stunning example of which was presented by Moreno Brescia. Moreno has owned his 50 year old beauty for five years and uses the car roughly once a week. It was prepared by Granville-based Exclusive Bodywerks, who also sponsored the event.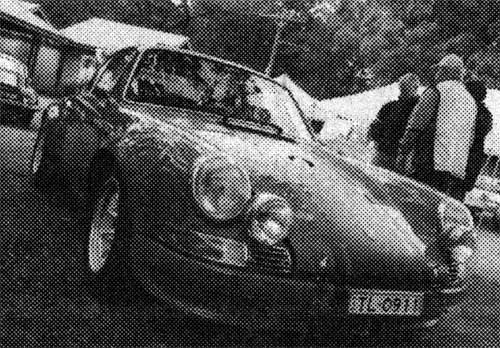 With so many Carrera RS replicas about, Terry Lawlor wanted something else, something a little different, so he built a replica of a 1970 911 ST. STs ran with lightweight body shells and bigger engines and were a formidable force in tarmac rallying in the hands of drivers such as Vic Elford and Bjorn Waldegaard. The base for Terry's project was a 1973 911 S, and although the transformation was only finished four weeks before the concours, Terry plans to use the car every weekend.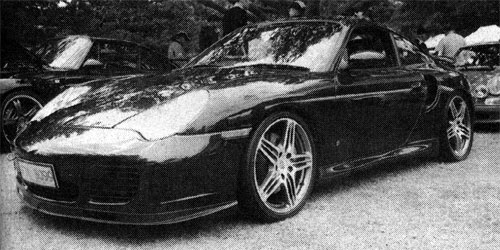 Not all of the cars on display were restored examples that lead a relatively quiet life. Mark Huxtable's 996 Turbo has had a prolific rally career, enjoying two outright runner-up finishes in the terrifying Targa Tasmania. Aside from the statutory safety equipment, the 996 features bigger turbos, performance exhaust, modified ECU and 997 Turbo wheels. This car has not been put into retirement by any means. as Paul has it entered in an upcoming sprint at Mount Panorama.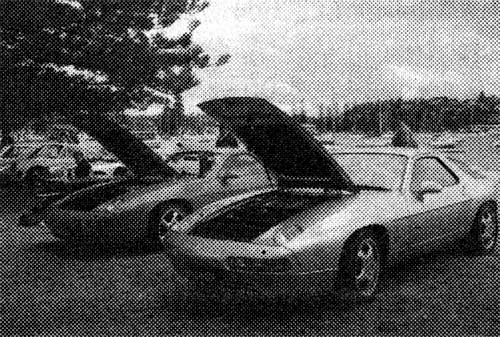 Not all Porsches have the engine at the rear of the car, either. Before the new Panamera and SUV Cayenne, Porsche made front engine models and the flagship of this was the V8-engined 928. Paul Muras is lucky to own two, one of these being a GTS. These were built towards the end of the 928's production run and Paul uses this particular car very regularly. Paul is also active with the 928 website www.landsharkoz.com.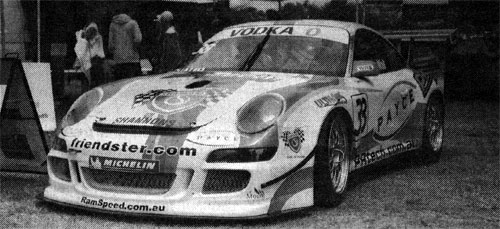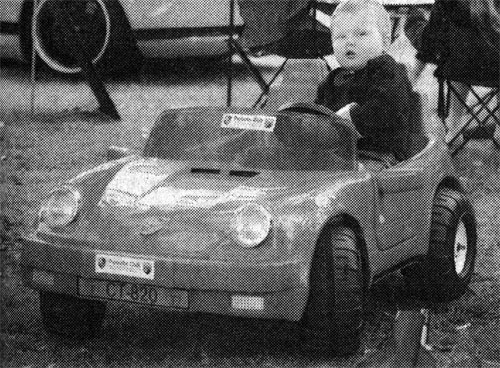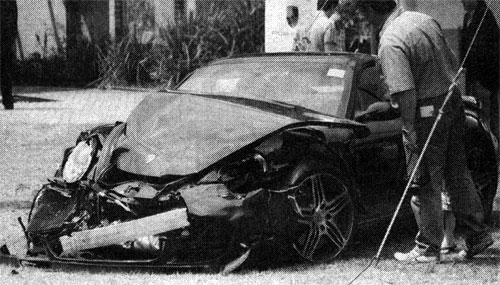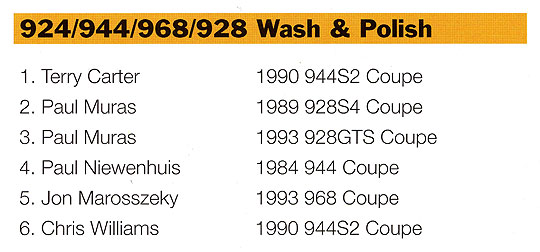 This was a great show, with lots to see and a fantastic choice of venue as there was a playground for the kids and a beautiful setting. PCNSW deserve congratulations for what was a top event. -

---