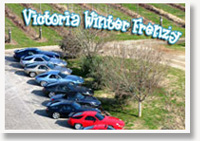 Victorian Winter Frenzy
Thirteen sharks enjoy a beautiful Melbourne winter day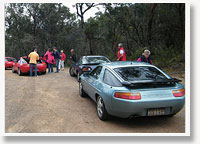 Halls Gap Frenzy
Thanks to all who came. Some great food and wine, and some good driving!!
-
Iain Polley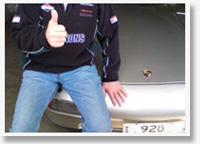 Seal of Approval
Who is this Australian racing legend that loves the 928?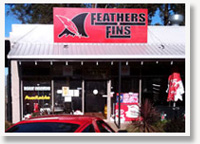 This is my club
ergo 84 S, at the Kinglake fish and chip shop. -
Peter Clark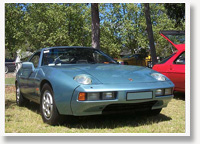 Euroa, Show & Shine
Good to see a gathering of four sharks. First for 928 at this show. Thanks to Tony, John D, John A, and Joy for your company
Paul Chick
PCNSW Christmas Picnic
,

Fagan Park
A great turnout of 928's at the Porshe Club of New South Wales, Christmas Lunch.