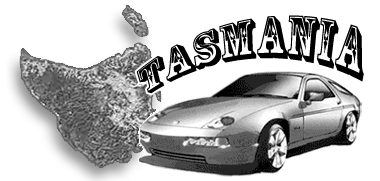 NE Tasmania by Porsche
without breaking the bank.
Come to Tasmania by Porsche - there is only half a million people and fifteen acres for each one of them. Thus its not crowded, sealed uncluttered country roads in good nick abound. Country locals love Porsches because its a rare treat to see one and the marque has established a larger than life reputation in the local tarmac rally, the Targa Tasmania. All the roads mentioned are sealed, but not super-wide.
The North East is the least populous area of the island but enjoys the best weather: a perfect summer and the heavy frosts in winter portend spectacularly sunny days, and nights, where the clear air makes the stars appear so close that one feels one could touch them. But watch your forecast, and book late - you dont want to travel in driving Tassie rain.

As the cloud mass from the Southern Ocean ascends the central mountains, most rain is dumped on the western side of the Island resulting in the much lower rainfall in the North East, a pocket of fine weather perhaps symbolised by its fishing and boating town.

St Helens boasts a spectacular sheltered harbour which has been a haven to many Sydney-Hobart sailors who have blown a rig. The environs include surf beaches, and if you want to hire a fishing boat (Yellow Pages) you'll find yourself in a wonderland with dolphins playing at the bows of your boat.

Unlike any other State or Territory in Australia, with the exception of NT, more than half the folks live outside cities (in other states only 15% occupy the country). This creates a huge variety of interesting small towns fed by a network of sealed roads on which you see only a car a mile on a busy day. The back roads are more 911/986, than Gand Tourer territory, nevertheless we are very comfortable cruising them in our 928S. There is an active Porsche Club of Tasmania.

Basic Rules for Porsche Cruising in Tassie
Dont bring a ground-scraping spoiler/splitter or you may leave it on the ferry off-ramp or outside a Scottsdale Servo.


Soften up your suspension if you can as whilst the roads are solid good grip tarmac, they have subsided in spots, to create bumps that can give you an arse caning with tyres at high PSI's, not to mention a bit of wrestling with the wheel. Caution is the watchword.


Respect the speed limits in town it's only 50kph and rigidly enforced by the same tourist-friendly coppers who are spread thinly on any road except the central spine from the Devonport Ferry thru Launceston (Lonnie) to Hobart.


Tassie favours light cars as it has many slow corners and short straights on the sort of roads you will hunt.


Watch logging semis pulling out of forest roads -polite but with 20 ton of logs they accelerate slowly and its hard to brake on the gravel they trail. You may find them doing 40kph in the middle of a long blind sweeper.


Deep winter brings cheap Ferry fares and as mentioned fine days after heavy frosts. It also brings ice, often until late morning in shady spots, and more rain than summer. Some roads are treacherous when damp/wet let alone icy.

There is usually sign posting where many cars have gone off, and they do. One can barely stand on such patches and we have put our daily drive under a fence once and done a one eighty once, just by being too cocky, hurrying and not heeding the signs. Dont risk it! 4WD wont save you on ice.


Dont plan on night driving unless you like roadkill and the dings it engenders. Tassie native animals are light, fast, plentiful, stupid in headlights, not highly damaging but nevertheless expensive to hit. They dart out of the bush and under your wheels before you can even get your flipper near the brake.

Travel in the day, or you'll miss the scenery and just get the hard work and a big fat bill peeling Wallabies out of your underpanels. Be kind, some species are near extinction. cars are their worst enemy - some mornings we count a corpse a mile from a clear road the evening before.
Targa Tasmania, The Tarmac Rally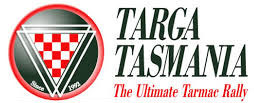 Porsche has made the best and most noise, enjoyed the most poise and had the most spectacular offs. Whilst latest editions of Targa Tas have been won by Gallardos and Godzillas, the most appealing Classic class record books are peppered with blazing stages by 73 RS's and replicas and GT3s are present every year.


Many would say that the performance of a 73 RS on a winding dodgily-cambered back road stage is what this rally is all about. Thusly has Porsche become endeared to the good old Tassie public, who wonder at how badly beaten an overpowered Ford or Holden can be on our well-gripped spaghetti tarmac, then forgive the little German WunderKar mit der donk in der boot. Dont mention the war. But dont get overawed by the magnificence of your invading beast.
Locals in fast locally prepared cars await you in the Wild West!
Most library systems have DVDs of the Targa with full-stage in-car shots from various Porsches, including some from Vintage class 73/74 Carrerra RS.
Or try Youtube, here are some of the worst roads you'll encounter, in the Sheffild area. http://www.youtube.com/watch?v=N6uMEFTnsvk

Here's The Plan.
Pack warm clothes any time you come. Thermals in winter. 12 volt Electric undies! Porsche 996's with heated seats! A Thermos!
Book on the Ferry to Tassie. Get a cabin with a porthole (POSH = Port Out, Starboard Home - this gives you the best ride). Dont opt for the Aircraft-Style seats which will leave you devoid of privacy, a shower and a decent nights sleep. We generally budget on 500 bucks each way for two and a car.

Get down to Beaconsfield Parade EARLY - theres a nice view from the wharf while you kill time. You have to drive out on the wharf then back in where your tickets are collected - internet printout and a drivers licence will get you on nicely.

First on does not mean last off - it just creates a nice sense of security and time to explore the ship. Also time to install your dog in the dawgy bin with a bone, a blanket and apologies. Dogs regard the boat as "The Great Risky Clanking Thing", and are NOT IMPRESSED.


Take your wine/beer and a home-made pizza with you to your cabin, it'll save you a bomb and some really ordinary food at extra-ordinary prices.

Not to be mean, they try. Dont mention your vittels stash getting on and consume it before you arrive, as Tassie Customs will bin fresh foodstuffs. They have dogs so don't get casual about it. They are empowered to ruin your day.


The rear bar of the ship has the best views and is more convivial as the midships bar is mainly occupied by people vieing for position on its divan-like seating so they can crash there. Thus avoiding the horrors of 12 hours of aircraft seating, where the only possible view is staring at the potato-headed goose immediately in front.


If you dont have Satnav, while on the boat go to the shop and buy yourself the NE Tasmania 1 to quarter million map ($15) and a Tassie Street Directory. Tasmania is a maze of tiny towns, and whilst lovely, its messy if you are lost. Ask one head of any local.

Here in Tassie we are rich in time, and will talk your head off about the footy, the races, etc.


you get beat up by swells in the mid part of the Bass Straight, if at all. Don't panic, our car has never moved, been hit or dinged. They tie them down the same way they came from Germany.


You Dock at 6.30ish - listen to your cabin radio as you get off by decks. On the way on NOTE CAREFULLY where your car is, and when you are hanging around at night check the exact way from your cabin to your car. Its worth it, one can get very lost on a 500 foot ship.


The bars are OK, the Coffee is great and you can get it from 5 am or earlier if you ask nicely.


On arrival at Devonport, stay in your cabin till they call your car deck as you'll get a good view without being accosted by 500 US Christian Backpackers.


As soon as you clear customs, turn left into Devonport's bumpy street and immediately on your left is a neat little cafe where you can get a reasonable breakfast. This enables all the trucks and slow vehicles on the ferry to get lost, leaving the roads open, and gives you time to look at your map. Take of East towards better weather and Lonnie.
Good Stuff To Do On The Way To The NE Of Tassy - Longford.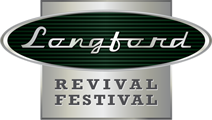 Drive to Longford - famous street circuit home of many Tasman Series GP and Saloon car races in the 50's and 60's. The old circuit remains only in part. If you enter the "Longford Flying Mile" you'll get to sprint your car in front of a crowd of enthusiasts thru a speedtrap on the old back straight of the circuit - about a kilometer windup and 600m braking makes a mile.
Google Earth. Start is at 41 deg 34min 25.50 sec South, 147 07 15.70 East. The course heads east on Pateena Road from that point.
Porsche Flying Mile kph speeds off the top of my head are ...
1973 Carerra Bruce Allison 198kph


Launceston

The road from the Devonport ferry drop is a 8/10 surface but heavily policed as mentioned. Watch it. Wander North towards the Batman Bridge and Georgetown if you wish. You can take that route on to the North-East, bypassing Launceston.

Roads there are 7/10 but more condusive to a bit of apex hunting. However thats the long way to Launceston, which isnt a bad stopover. Avoid expensive restaurants and ask locally where to eat. Youll get a grand steak at the Irish pub. Use the parking buildings for safety. "Lonnie" is Tassies second biggest town at 70,000 and nestled on the banks of the Tamar and Esk rivers intersection.
It has a great Motor Museum with good safe parking and a beautiful park opposite. You may wish to visit the yacht club where theres a mouthwatering collection of classic yachts about, or go up the road to the Gorge park.
The Northern chapter of the Porsche Club of Tasmania meets on the last Sunday of each Month at 9.00am at the Blue Cafe Car Park, 2 Invermay Road, Inveresk (Uni Tas Museum complex) before taking off at 9.15 for a morning cruise usually involving Breakfast at a country Cafe. Contact Bruce Allison 0418134424.
Generally six to a dozen 911s and 928s attend. I'd time my arrival to catch this great bunch of Tasmanians, and you'll learn a lot to your benefit.
From Lonnie you can either take the long lazy way through Lilydale, and maybe check out the "Winery trail". Or attack the exciting A3 with great straights and sweepers leading into the viciously winding, foggy, steep & treed Sideling mountain, famous for its 18km Targa stage and brilliant views of Scottsdale from the peak lookout
A Porsche 911T taking a Prancing Horse 308 just past the lookout turnoff
Scottdale

Either way you will emerge at the non-bustling metropolis of Scottsdale, where you can stay cheaply at Annabelles if you want a unit, or a 50 buck double at Lords Hotel. You can get units behind the Irish Bar where there are pokies.
The RSL has a good feed, as does anywhere in town, You wont strike high prices. Right next to Woolies is the famous Scottsdale Bakery, Coffee & Tas-wide prizewining pies, and if you want a great sit-down feed opposite you can get wood-fired Pizza, scrambled eggs & bacon, etc etc.
There are plenty of good garages but the BP at the Eastern end of Main street is the only one with 98 octane. Its on the downslope beyond the clock, opposite the pub and just before you turn right toward St Helens.
Further East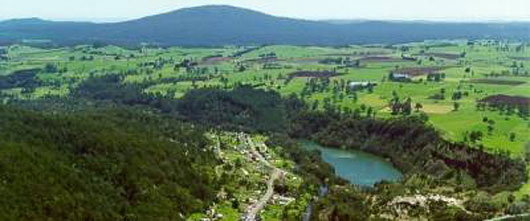 Now you are poised for the brilliant run East over the gorgeous Billycock Mountain (extereme ice caution in winter) to the hop-growing town of Branxholm with its historic pub. Two excellent straights open up after the mountain, the second with a caution mid-point turnoff as follows.
Turning south after the Billycock youll find the town of Ledgerwood, its park adorned with chainsaw carved figures from WW1. One marks the turnoff. Furthermore if you go 1 mile south of Legerwood you can turn left (East) and 100m down the road is a yellow paint mark - you can re-run the Ledgerwood 5.39km Stage of the Targa, no Porsche recordings - here it is from inside a 360 Modena.

You wind up in Branxholm if you dont hurry it where you cant see, else you'll wind up in Lonnie Hospital. The first half of the stage has great visibility, but the second half of the stage offers blind crests, bends and floaters. Fine in a jacked up SUV, but not for ball-scraping Porsches. Tractors can appear. As can great fat Cows 'wot got fru da fence'.
If you forget the turnoff, straight south from Ledgerwood lies the lovely little town of Ringarooma, gateway to the Mountains you saw from "The Sideling". East of Branxholm you travel through "the (Ringarooma River) Valley" to the beautiful historic mining town of Derby. The valley offers interesting long bends and a landing on the valley floor 10 ft below if you overcook it. Or in the water if its been raining.
Derby has much of interest spread along the main street of a town so neatly nestled in its home vale it looks like a dream. A heritage town, its one of the prettiest in Australia (a biased judgement). If you wish to stay you may get a room at the Dorset hotel, with its classic old bar, a blazing fire and pizzas that will make you glad the Italians invented them.
Weldborough

Mountain awaits, a stage of the Targa (Morinna to Weldeborough) with the record at 3.52 for the 8k odd held by White's V10 Lamborghini Gallardo Superlegerra. "The Worst Pub" at Weldeborough has great tucker (lunch, dinner) at a good price and Tasmanian boutique beers and cider par excellence, without the silly price tag. Reasonable, couth, historic, fun, and acres of safe parking. You can stay too, methinks, which you should if you enjoy the hospitality to its full extent (ie get half pissed). www.weldborough.com.au
Pyengana

Over the 6.6 km mountain stage of the Pyengana takes you into the valley where you may turn off right to the Pyengana cheese factory and/or the "Pub in the Paddock" with its famous beer-drinking pig. In the abscence of Porsche recordings here's the trip by a 400HP Ferarri Modena.
St. Helens

Through the beautiful Goulds Country (extreme winter shady area ice caution) you emerge in a sandy area which warns that you are about to drop into Tasmania's answer to the Sunshine Coast - St Helens. Stay the night!!
Crossing the bridge, just as you turn away from the bay to the South youll find a caravan park where you can get a cheap cabin with great safe parking right outside. Dont cook! Whip down to the wharf and get fish and chips at the floating restaurant.
There's an active fishing fleet and the catch of the day is definitely not frozen. Perish the thought! Wander the wharves and if timely (ask one of the locals) drive out to the point, park and walk the short track to watch the Fishos' make the dangerous surfing entrance to the Estuary just a few yards in front of you. The bar-way is narrow, lethal at low tide, and an exciting spectacle at any time.
Getting Out Of The Northeast
You can now barrel down the coast highway, cutting back via St Marys, Fingal to Lonnie, or continue on down to Swansea, which will bring you within the range of some great straights, one 2k long just North of Swansea. Consult your map. Just before Swansea you can peel off thru Lake Leake up to Campbelltown and back to Lonnie.
Of course you can keep going to Coles Bay (are you rich?), Pt Arthur peninsula (pretty unless you were chained up there) and Hobart (most Historic Aussie City). But dont forget Hobart has 160k people, while the whole of Dorset County just 6,800 souls. Go where the people ain't and those there are damn glad to see you. Just like the people in Mainland cities they dont really give a Royal Stuff, but they sure make the effort to appear to. Thats what warms the cockles.
General
Whilst a lot of blah is circulated about the glories of Tassie Cuisine, it's dear as poison, so dont forget your good old RSL and small local pubs where you can get a really good feed for a red note max.

You'll never need to go anywhere by dirt road. Check the map.

When entering a country Tassie bar, strangers (ie; anyone who hasnt lived in the immediate area for 5 years) tend to be momentarily stared at. City folks find it both unusual and unnerving. Dont be offended or worry about it. Its not hostile, its just curiosity. Simply say "Greetings All" and order a beer, sit down and talk to whoever talks to you. Plenty will. Dont mention the Porsche - the entire Pub knows you arrived in it before you opened the door.

On the backroads of the North East, the country roads will have you hunting apexes all day, on the actual roads and sections used for the Targa Tasmania. Dont try to emulate their times - you can't match a Lambo SuperLeggerra or even an Imprezza when you have half the road and a heap of council trucks out saving you from fallen trees.

Watch the snow, watch the rain, watch the wind. Oops, you came in mid winter. In summer its simply gorgeous,. If coming for a few days, pick a weather window and jump on the Ferry. If coming for a few weeks, dont worry, you'll cop the full range of Tassie weather anyway.

Tasmania welcomes people like you. Come on down and grab a slice of heaven.
Jeff Gilbert '86 928S
Derby, Tasmania.