Frenzy To Canberra
21st - 22nd September, 2013
It was a pleasantly warm Saturday morning as we arrived at Windsor to meet up with an unknown number of 928 enthusiasts for the drive down to Canberra.

We've not had a 928 Frenzy for sometime, so I was a little nervous as to how this one might pan out. I needn't have worried.

AlanT and JohnF had already arrived before us, as myself, Jacky and our Chocolate BC, Fergus, pulled up in the '95 Midnight Blue GTS.

In no time another five 928s (and a single 911) had arrived for a total of eight (plus one). We were expecting Reece and his partner, to pick us up later, somewhere along the Bells Line of Road.

Greetings done, then a quick discussion on proceedings, and it was time to begin our journey south to attend the Shannons German Autofest.

It was the prefect day for traveling. A big blue sky above with moderate temperature below. We coursed our way through the towns of Windsor, Richmond and Kurrajong, towards the Bells Line of Road. A brief stop at the Lithgow 'Red Rooster' (as usual, Macca's car park was packed) to avail ourselves the single 'facility' (with accompanying broken seat).

Leaving Lithgow and onto Oberon, through some magnificent vistas and roads. So good again to look in the rear-view mirror to watch a line of stylish vehicles making their way along beautifully curved driver's roads. What an absolute delight!

We continued on through Oberon to our next destination, Bungendore. Again, nothing but great roads and magnificent vistas as we drove through acres of Pine forests, planted either side of the road, following along the ridgeline.

After brief stop at Taralga and another photo op. we continued onto Bungendore. Goulburn, a stop to refuel and refresh. A 928 owner, from Canberra also joined in the frenzy activities.

As an additional point along the route we decided to visit Wakefield Park, running a round of the Porsche Club of New South Wales Supersprint Cup. Some confusion as to which route to get there, had us split up and arrive via different roads and we also temporarily lost one of the group back in Goulburn. PaulM's valiant attempt to get a single '928 parade lap' around the track, fell on the deaf ears of track management. So it was, we continued along our way to Canberra.

Still missing our lost 928, we pulled into Bungendore and waited for his imminent arrival. Coffee, conversation and some shopping was done. Eventually together again, we set off for the final run into Canberra and our accommodation.

Canberra; all settled in. We decided to visit the Italian Club for dinner, conveniently positioned next door to the Motel. Lucky us, there was a live band. Unlucky for us, they were terrible! Actually, that's an unkind remark, they were fine. I even managed to get in a dance with my lovely wife, a rare treat for both of us.

An excellent night was had. Good company, conversation, food and alcohol were enjoyed by all.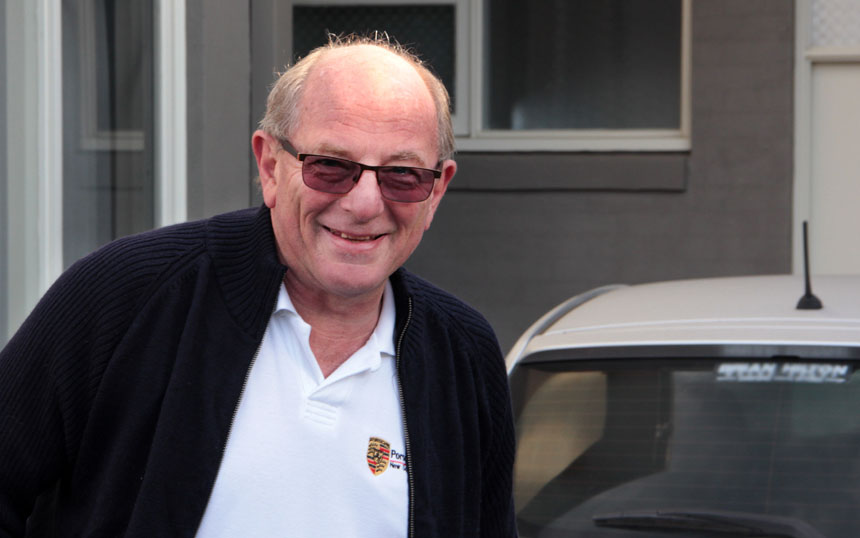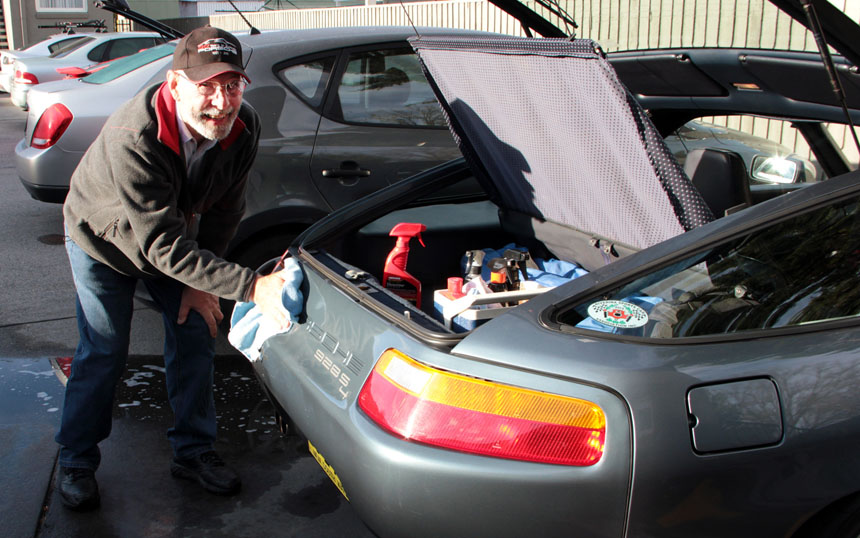 Early next morning PaulM's concourse thinking mind, had arranged a spot in the carpark to clean off yesterday's road grime. All 928s washed and dried we lined up for the short trip to the Autofest.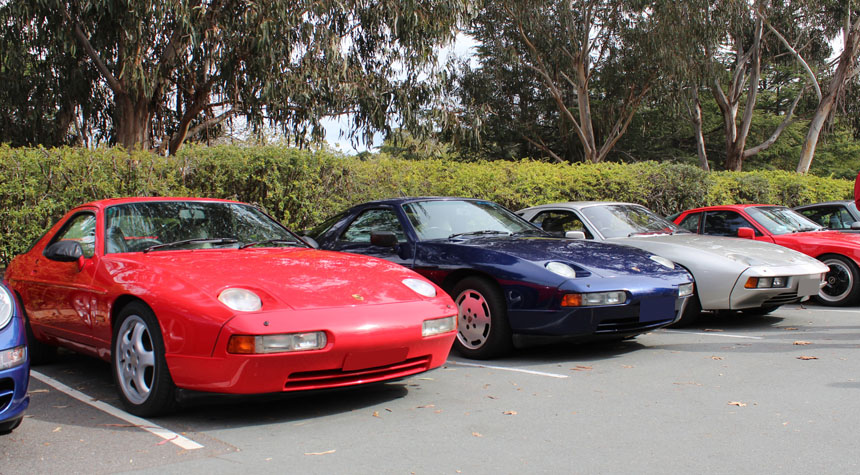 A fine selection of Teutonic engineering was on show. Shannons would have to have been very impressed with the turnout. Our group lined up seven of our 928s and they received a good proportion of interest amongst the visitors to the event.

My sincere thanks to everyone who attended and to those who wished to but for unforeseen circumstances couldn't make it, on this memorable 928 Frenzy.
Leonard Zech,
'95 GTS Manual
Sydney.