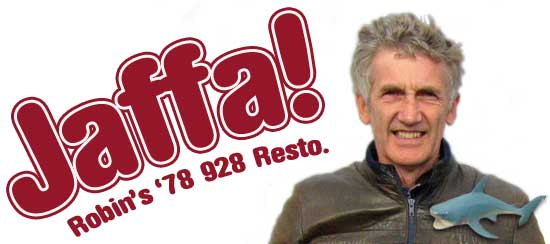 Here is my Red, August '78, Five Speed 928.
I'll provide additional images as the restoration progresses - Robin Gray, Brisbane
29 September 2007
We have cleaned up the interior and engine bay, changed the fluids and got some plug leads. Unfortunately the leads were not very good, so although we have her running, it's only on 6 - 7 cylinders. I've just recieved proper leads and braided brake lines which will go on soon with a brake fluid flush and we have removed the front non standard armrest and the boom box speakers, amp is next?
The wheels are my old 17" non genuine Cup 2's from the S4. The 944 wheels which I thought I'd won from ebay were presold at a higher price but the seller let the auction go till the end, so although I won the auction, I still have no wheels?
Next job is to fit plug leads and get running on eight, remove the alarm system and laser detector(?) and tidy up the wiring. Then when running, I will take it to T&D to get it properly sorted, then we'll decide on the next step.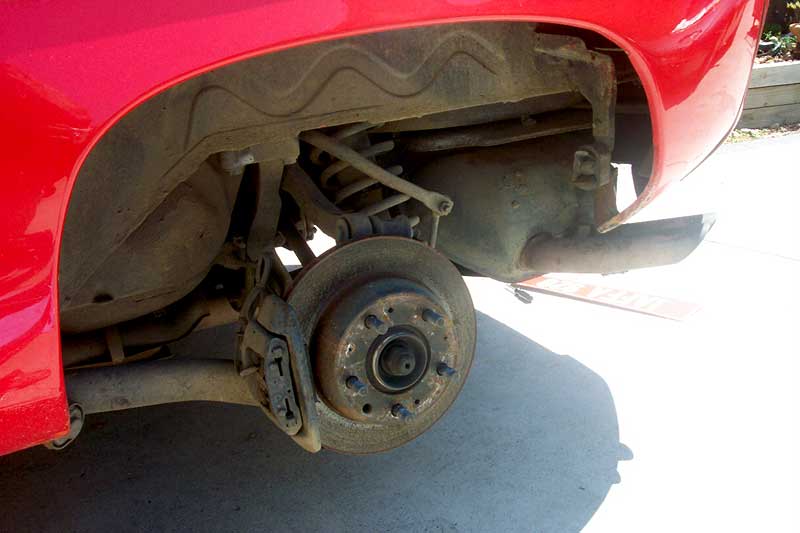 23 June 2007
Just purchased a set of 928, 16" phone dial rims, 928 7" 65ET front, 944 8" 52.3ET rear. Excellent price and they are almost like new. Jaffa's refurb is progressing, slowly, but surely.
20 May 2007
We (Dean and I), got a little fuel and a lot of gunk from the fuel tank and found the fuel hose 95% gone. The main issue is the dreaded alarm which refuses to spin the fuel pump or allow spark to the distributor. BTW this one seems to have two fuel pumps. External one, in normal position and another in rear guard under a shield but with wires to it so it's definitely not a filter!
19 May 2007
It has had a total respray about 10 years ago. If you look at the battery area it looks like the original colour, but I have never seen one that colour. Looks like the 911 orange, but I hope not!

I will go to Porsche to find it's history. Not looking forward to removing seat covers, but it may surprise. Happy to say the seats are in excellent condition, although that orange colour is showing up more, in the wheel arches, been sprayed black but when worn off is showing through.
18 May 2007
It has been in storage over four years, hence the mould on the leather. The carpet is excellent and the dash OK. The front bumper cover is cracked and there's a blemish on the bonnet. Sadly a P.O. has added 'S' spoilers which will be removed in due course as will the added electric seats. No sunroof, standard steering wheel (hooray!) and I already have a early radio to put in. I will be looking for Phone Dial rims down the track.
---